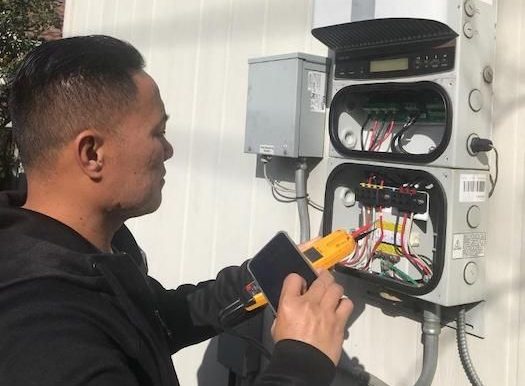 October 14, 2020

Valerie Bowden

0
Are you interested in getting an inverter for your house or office? Are you wondering what inverter size you'll need?
The inverter size depends on how much power you need. It takes into account how much energy you are already consuming. Do you have a television, a big refrigerator, a boiler, etc? Do you use regular lightbulbs or energy-efficient lightbulbs? All of these need to be taken into consideration.
A very broad estimation is:
Apt/Condo-1 kw
Small House- 3 kw
Big House- 6 kw
Office- 10kw
Another way to estimate your power needs is to use our free calculator.
However, before we ever install or sell an inverter, we always send our technician to your home to complete an on-site survey. It's a free appointment that you can book anytime, and there is no pressure to purchase an inverter afterward if you're still not sure.
The biggest thing to remember when choosing your inverter is that anything you add to the power load afterward must be taken into account. For example, if you buy a bigger refrigerator or add a boiler to your house, you need to make sure that your inverter can handle the load. If not, you might need to upgrade the size of your inverter.
If this sounds confusing to you, don't worry. Just call and schedule a free, on-site survey for our technician to give you an exact estimate for your inverter needs at +251- 970-62-62-62 or +251-970-63-63-63.