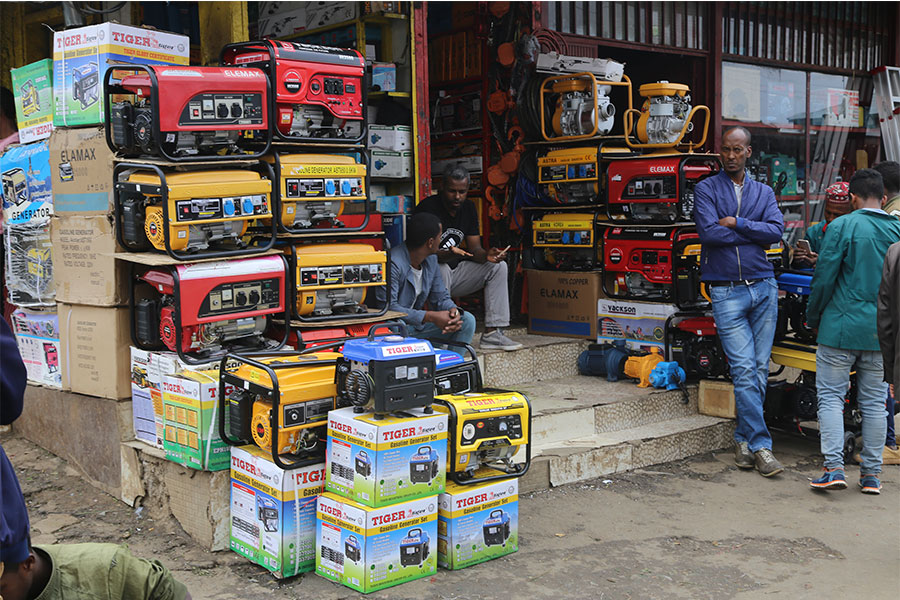 October 14, 2020

Valerie Bowden

0
Generator or Inverter?
One of the hardest parts of living in Ethiopia is the frequent power disruptions. Whether you're at home or at work, losing electricity is a major challenge.
If you're trying to solve your power outage problems, you're probably wondering, "What's better? A generator or inverter?"
Here are 7 reasons to invest in an inverter instead of a generator.
Save Money
The up-front cost of generators and inverters are similar depending on the size that you need. But over a five year period, on average, our inverters will save you up to 63% since you aren't continually buying fuel. This means that you save more each year.
No Fuel
Inverters are a renewable energy product which require ZERO fuel! With a generator, you are constantly spending more money to keep it going. This is not only expensive, but also time consuming since gas stations frequently have long wait times.
Additionally, if power goes out at your company and you are out of fuel, your workers will be standing around for at least an hour until someone goes to the gas station, fuels up, and starts the generator.
With an inverter, there is no downtime as the inverter is always ready to go.
Inverters are quiet
Have you ever realized that the power went out simply because your neighbor's generator turned on? Maybe they're even in a different country, but their generator turns on automatically to light up a house that nobody is at.
The great thing about inverters is that they are totally silent. They make no noise. This is especially important for offices and cafes where the generator's loud noise can be extremely disturbing for customers.
Inverters emit no odor
Because they run on renewable energy not fuel, inverters emit no odor. This makes them a great choice especially for restaurants and cafes where the smell of a generator can be off putting.
For this reason, they can also be placed inside or outside depending on what works best for you.
Inverters are small
Inverters are much smaller than generators. Their space efficiency means they can be placed discreetly in corners or hidden out of sight inside or outside. Even if you have a small house or area, an inverter will easily fit.
Professional Service
When your generator breaks, who do you call? Stores that sell generators often do not have a professional staff to fix the generators. You are left to hire someone who doesn't guarantee their work and possibly only provides a temporary solution that may make things worse later.
Our team prides ourselves in our customer service. We are a professional team. If for some reason your inverter stops working or you want to upgrade to a bigger size, our team will be there quickly to help you with service that you can rely on.
Inverters are eco-friendly
With climate change posing a real threat to our planet, it's important that we seek out energy solutions that are eco-friendly.
Generators run on fossil fuels which contribute to our carbon emission and have many other negative environmental impacts. By using an inverter, you are able to get the same energy reliance, but without hurting the planet.
There are a lot more reasons to choose an inverter instead of a generator. But if you're interested in learning more, please contact our team at +251- 970-62-62-62 or +251-970-63-63-63.